Preschool Programs / Pre K / 3K




Toddlers transition from just observing and exploring the world through their senses to developing muscle memory and motor skills in rapid succession. Our curriculum accommodates for these and other new modes of learning while laying a foundation for further schooling by incorporating daily circle time, outdoor play, and quiet activities as would be incorporated in group lessons, recess, and independent studying in later stages of schooling. Circle time encourages social activity and language development through story roleplaying, outdoor play guides large muscle group development with large structures to climb and crawl through as well as fine motor skills while playing with smaller toys and blocks, and quiet activities always incorporate arts activities that focus on creating and designing from individual components.
The pre-kindergarten year is yet another transition for children, one that educates them in the ways of the classroom, structure, and rules more formally. Children are taught to communicate their needs, and are encouraged to embrace autonomy when they can; group work on various art projects is completed with partners, supplies are shared within groups, and cleaning up now becomes a responsibility of each student. Furthermore, manners and courtesy are emphasized in order to guide social problem solving and interaction. The major educational theme of this year is to practice recognition of patterns and to experiment. Students observe the life cycle of plants and insects, explore tools such as magnifying glasses, prisms, and magnets, and learn to treat art supplies as tools. Different combinations of art mediums are explored along with mixing colors and various musical tools to create different sounds. Patterns are explored through matching shapes, sorting objects by various attributes, sequencing in stories and pretend play, observational reading, recognition of words, and repetition of nursery rhymes and fingerplays.Finally, students also venture into learning practical skills such as using a mouse with simple computer applications and learn about various modes of transportation as well as jobs.
The aggregation of learning from age 2-4 is suddenly apparent in kindergarten, as children begin their formal education in this year using all of the previous skills and behavioral patterns learned in the earlier years. Pattern recognition becomes more advanced, as phonics are learned through practicing pronouncing words through grouped letter combinations. Numbers systems are introduced, mathematical concepts such as probability are explored through games, and spatial concepts along with measurements are explored through the use of rulers and protractors.
Unikids Afterschool Program provides children the opportunity to enjoy a wide range of activities. The program takes place Mondays through Fridays from 3:00 p.m. to 7:00 p.m., a critical time to engage school-aged children in structured activities and doing their homework under supervision of our profeesional teachers. Our trained, caring staff create safe, supportive environments for the children that attend our program. Our program complements what children are learning in school and strengthens their sense of belonging in the communities in which they live.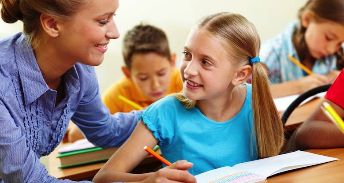 Our programs offer:
- Academic enrichment -
- Supervised computer use -
- Sports and fitness -
- Team-building activities -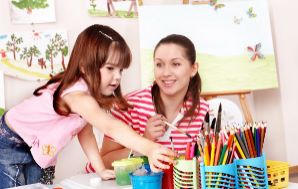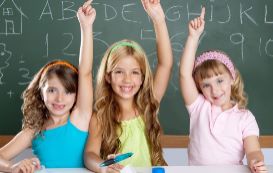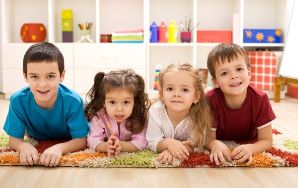 UniKids Daily Schedule Sample



7:00 – 8:00 am Early bird admission
8:00 – 8:45 am Play by interest areas (Puzzles, drawing, dramatic play,books, etc.)
8:45 – 9:00 am Preparation for Breakfast (Lavatory / Wash hands)
9:00 – 9:30 am Breakfast
9:30 – 9:45 am Preparation for Lesson (Lavatory / Wash hands)
9:45 – 10:15 am Circle time / Read Aloud
10:15 –10:30 am Lavatory / Wash hands
10:30 - 11:15 am Supervised Indoor or Outdoor play
11:15 - 11:30 am Preparation for Lunch (Lavatory / Wash hands)
11:30 - 12:00 pm Lunch
12:30 – 3:00 pm Nap time
3:00 – 3:15 pm Preparation for Dinner (Lavatory / Wash hands)
3:15 – 3:45 pm Dinner
3:45 – 4:00 pm Preparation for Evening Lesson (Lavatory / Wash hands)
4:00 – 6:00 pm Review of Morning Lesson and Hands-on activity
6:00 – 7:00 pm Play by interest areas (Blocks, puzzles, drawing, books, etc.)
Tuesday and Friday the Pre-K and Kindergarten classes have music & dance instruction.
Monday and Thursday the Two year-olds and Three year-olds have music & dance instruction.
Please make sure that your child is in school by 9:00 AM to have breakfast. If you intend to bring them at a later time please, make sure to provide breakfast at home.